Board & Staff
Mederi Foundation Board of Directors
Donald R. Yance, Founder, President, Chairman, Lead Clinician, MCNH
Donald "Donnie" R. Yance is a Clinical Master Herbalist and Certified Nutritionist renowned for his extraordinary knowledge and deep understanding of the healing properties of plants and nutrition, as well as epigenetics, laboratory medicine, oncologic pathology, and molecular oncology. He is a professional member of the American Herbalists Guild and the National Association of Nutrition Professionals. He is also professed as a Secular Franciscan, which equips him with the breadth and wisdom to touch on the spiritual aspects of healing. Donnie conducts his clinical practice at the Mederi Centre for Natural Healing (MCNH) in Ashland, OR utilizing his unique integrative model known as the Eclectic Triphasic Medical System (ETMS) or "Mederi medicine", which he evolved over more than twenty years of successful patient care. The ETMS model elegantly combines his passion for the latest scientific research with the wisdom of ancient healing traditions, resulting in a compassionate, creative, intelligent, and effective approach to healing. As a visionary leader, mentor, teacher, author, and healer, Donnie's methodology has transformed thousands of lives and is carried out through the mission and programs of the Mederi Foundation.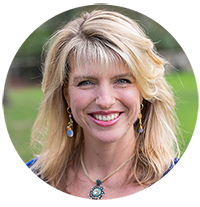 Jennifer Yance, Co-Founder, Executive Director
Jennifer Yance's work at the threshold of the organization has been a key element to its growth and accomplishments. With her impassioned determination and an aura of inspiration, she oversees and directs the fundraising, clinical, research, and education programs and gracefully guides the organization in serving its mission. Jennifer's business acumen, effective leadership, and deep commitment to healthy living contribute to her ability to help the organization reach its highest potential for serving humanity.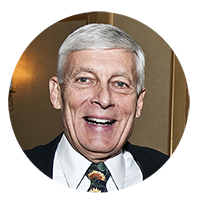 Paul H. Dujardin, Secretary
Mr. Paul H. Dujardin is a retired corporate president whose professional career spanned 33 years as co-founder of Raymond Automation Company, subsequently a division of SIG Packaging Technology North America. Mr. Dujardin is widely regarded as having developed and led the US market in packaging machinery systems. He holds a Bachelor of Science degree in Management Engineering from Rensselaer Polytechnic Institute.   For eight years Mr. Dujardin was an active board member for the Telluride Fire Protection District.  Four of those years he served as President where he was responsible for an annual budget in excess of two million dollars and had approximately 100 people who reported to him.  He was also a volunteer firefighter for 15 years.  Based on his deep personal commitment to "give back" in a world that has been good to him, since 1996 Mr. Dujardin has been an active advisor to Donnie Yance, with the clear goal of assisting in the development and expansion of Donnie's lifetime commitment as a health care provider through the programs of the Mederi Foundation.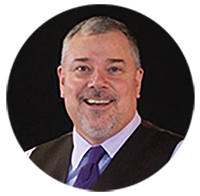 G. Scott Purcell, Treasurer
Mr. G. Scott Purcell is the President and COO of Professional Credit Service, a Hawes Financial Group Company, where he partners with clients to create a vision for living life well and making a lasting, positive impact in the world. Prior to joining HFG, Mr. Purcell had his own consulting firm following a long career as an audit partner with Moss Adams, LLP, as well as being the CFO of a small, publicly-traded international technology company. Mr. Purcell earned his Bachelor's degree in Business Administration-Accounting from Oregon State University in 1990 and is a Certified Public Accountant and Certified Management Consultant. He also serves as the Campaign Chair of United Way of Lane County and was an active Volunteer Financial Analyst for PEER Servants, an international organization committed to alleviating poverty through Micro-Finance programs that provide opportunities for economic development.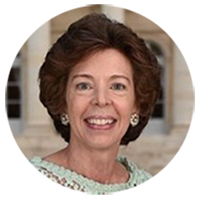 Damaris B. Skouras
Ms. Damaris B. Skouras is the Founder, Chairman, and CEO of Olatec Therapeutics, LLC. with over 20 years of experience in pharmaceutical drug development. She began her career in finance in 1982 as a Vice President at Allen & Company Inc., where she was responsible for several biotech and technology start-up Companies from early inception through exit. In 1985, she became Founder, Chairman, and CEO of Global Reach Management Company, an international advisory firm that has provided investment banking services to Olatec.  Ms. Skouras sits on several for-profit and not-for-profit Boards of Directors, including those in the field of life sciences. Ms. Skouras received a BA from Stanford University in 1978 and an MBA from Harvard University in 1982.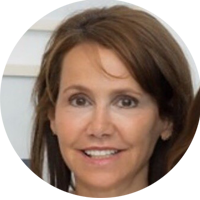 Barbara Slaine
Ms. Barbara Slaine has been passionate about health and medicine since attending The Eastern School for Physician's Assistants in her early twenties. Since that time she has been a life-long student of spirit-mind-body therapies and has obtained certifications in an array of holistic healing modalities, including Nutrition and Reiki therapy. She is the founder of the Liphe Balance Center in Weston, CT, a community haven for assisting people on their journey to wellbeing. The center hosts reputable teachers, authors, and practitioners from around the world who share their knowledge and provide resources and insights into health. Ms. Slaine is also the founder of MyHealingRooms.com, a public service information website offering a myriad of complimentary information on everything from stress management to music therapy, inspirational books, and holistic and alternative options for people diagnosed with cancer.  She is dedicated to helping people navigate life's transitions and beyond by guiding them towards the most conscientious, safe, and effective options available.  To this end, she founded the Alliance for Conscious Transitioning, which will offer a certificate program in these principles.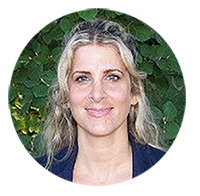 Effie Halakos
Mrs. Effie Halakos is a Registered Pharmacist and received her Bachelor of Pharmacy from St. John's University in 1994. She holds a Master of Science in Herbalism through the Maryland University of Integrative Health and is currently a student in the Molecular Biology graduate program at the University of Delaware with plans to pursue earning her PhD. Mrs. Halakos completed both the Fundamental and Advanced level courses in ETMS through the Mederi Foundation in 2012. She is an avid researcher with a special interest in cancer and botanical medicine.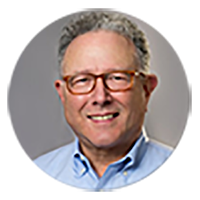 Warren M. Ross, M.D.
Dr. Ross is the founding member of Crossroads Medical Associates, an 11-provider primary care adult medicine group. He has created the sub-group Integrative Medicine at Crossroads to emphasize his commitment to combining the best of conventional and non-conventional health care practices in the primary care setting.

His activities in this area started in 1970 when, as a medical student, he developed a research project to investigate the effect of meditation on health outcomes in people with seizure disorders.

He studied Acupuncture in the 1970s. He came to Maryland to help start the Centre for Traditional Acupuncture (now Maryland University of Integrative Health) in 1976. He was on the faculty of the University of Maryland Family Practice Department from 1976 through 1980. During that time he developed a course for "Holistic Medicine" (now Complementary Alternative Medicine) for medical students. This was the first course of this type at a Medical School in the United States.

He has achieved Board Certification in Family Medicine, Internal Medicine and Geriatric Medicine. His current active certification is in Internal Medicine.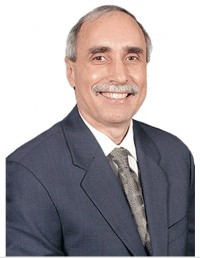 Dwight McKee, MD, CNS, ABIHM 
Dr. McKee has been the Chairman of the Mederi Foundation's Scientific Advisory Board since 2010 and is one of the most knowledgeable researchers and clinicians in the world. After becoming board certified in Internal Medicine, he completed a three-year fellowship in Hematology and Oncology at Scripps Clinic, in La Jolla, CA, and subsequently became board certified in both disciplines. Since completing training in medical oncology, hematology, and immunology, Dr. McKee has been involved in the development of integrative cancer care, working to create a synthesis between conventional cancer medicine and alternative/complementary medicine. In 2003, he became board certified in nutrition by the Certification Board for Nutrition Specialists, of the American College of Nutrition, and in 2007 he became Board Certified in Integrative and Holistic Medicine through the American Board of Holistic Medicine. Dr. McKee has been a member of the Internal Medicine staff at Scripps Clinic and served as a consultant for the San Diego Cancer Research Institute from 2001 through 2010.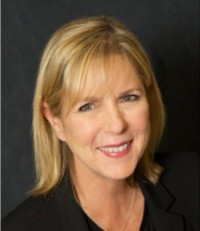 Lynn Grossman 
For over two decades Lynn has been a trusted financial advisor, assisting clients in creating individualized strategies to manage risk, transition assets, generate income. One particular area of Lynn's expertise lies in the philanthropic sector, be it working with clients to establish a family foundation or charitable trust, planned giving strategies or managing assets for nonprofit organizations, including health care facilities, endowments, trusts and foundations. After obtaining her BS and MS degrees from Columbia University and a career in health care, Lynn maintains her passion for wellness and is a certified health coach. Lynn also serves as the Board Chairman of a ground breaking, innovative non –profit that provides a cradle to career collaborative of services to the youth and families of Astoria and Long Island City in Queens, NY.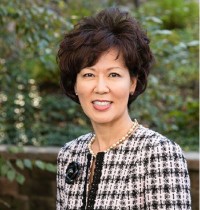 YOUNG J. LEE, MD
Dr. Lee is board certified in Hematology and Oncology. Her clinical interests are all types of blood diseases and cancers, with a special interest in breast cancer treatment and research. She is a member of the American Society of Clinical Oncology and Chesapeake Oncology Hematology Associates (COHA), since 2001. Dr. Young Lee received her medical degree from Federal University of Rio Grande do Sul Medical School, Porto Alegre, Brazil in 1987, and completed her internship and residency in Internal Medicine at Jackson Memorial Hospital University of Miami, Florida. She continued on to complete fellowship in Hematology and Oncology at Jackson Memorial Hospital University of Miami. Dr. Lee has been a pioneer in using scalp cooling caps for prevention of hair loss during chemotherapy. She is the co-founder of capsoflove.org, a non-profit organization created to provide financial assistance for breast cancer patients who cannot afford the hair saving technology.
Our Valued Staff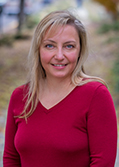 Pauleen Miller
Pauleen is our Chief Operating Officer, serving as a key member of the Executive Leadership Team.  As a true business partner to the Executive Director, Pauleen plays a critical role in developing strategic initiatives and overseeing the operational and financial aspects of the organization.
Dr. Susan Saccomanno, ND - Practitioner
Dr. Susan Saccomanno, ND, LAc holds a Doctorate in Naturopathic Medicine and a Master of Oriental Medicine both from the National College of Natural Medicine and Bachelor of Arts degrees from Syracuse University and Appalachian State University. Dr. Saccomanno has a decade of experience as a primary care physician in family practice and specializes in holistic cancer care and chronic illness.
Dr. Saccomanno's approach combines cutting edge research and Naturopathic and Chinese traditions along with the ETMS (Eclectic Triphasic Medical System). She has deep faith in the healing and regenerative powers of natural therapeutics, which plays a central role in her treatment. Susan enhances mainstream therapies to minimize side effects and to prevent future occurrences.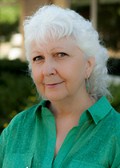 Gayle Vezie
Gayle Vezie has been working as the bookkeeper for Mederi since 2003. She takes pride in and truly enjoys the challenges of her day-to-day tasks including all aspects of accounts receivable and accounts payable for the Mederi Foundation and the Mederi Centre for Natural Healing.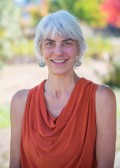 Gretchen Roberts
Gretchen is our Customer Service / Order Fulfillment Coordinator.  Having been with the Mederi Centre since 2004, she is intimately aware of the need for timely, accurate, rapid, actionable, and documented communication between practitioners and their clients/patients.  This is especially so when it comes to knowledgeably answering order fulfillment questions about products, following Dispensary Policies & Procedures, overseeing quality assurance checks on all product orders, and archiving and maintaining accurate and up-to-date practitioner/client account information.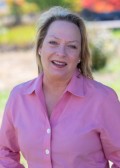 Melissa Pedersen
Melissa Pedersen is the Executive Assistant to Donnie and Jennifer Yance as well as the Education Administrator for our clinical training programs in ETMS.  With a Masters in Educational Technology, Melissa is ideally suited for handling both of these tasks – especially with her background in business development, project management, project progress documentation and reporting, systems analysis, and the creation and development of classroom and computer-based training/support programs as well as the requisite foundational curriculum to implement them. 
Melissa is passionate about supporting the training programs that educate practitioners about all facets of the ETMS so that they can create personalized patient protocols, and increase their expertise in diagnostics and therapeutics.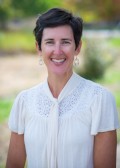 Molly Bolin
Molly joined the Mederi Centre team in 2015 and is the Client Liaison for Susan Saccomanno, ND, Lac. Molly brings over a decade of healthcare experience, providing direct patient care, as well as administrative support. She thoroughly enjoys her role at the Mederi Centre, as she values the Mederi model of empowering mind, body, and spirit. Providing exceptional client care is what motivates her each day. 
As Dr Susan's Client Liaison, Molly is the liaison between the client/patient and practitioner and it is her job to tend to all the details of this continually evolving and complex relationship (including maintaining comprehensive documentation and filing as well as scheduling) in order to provide the continuity-of-care necessary for executing long-term treatment plans and associated lifestyle changes for optimal and successful outcomes.

Erin Krenzer
Erin is the Client Liaison for Donnie Yance as well as one of our Dispensary Herbalists.  And she is admirably suited for both roles – especially with post-graduate degrees in Environmental Education and Biomedical Sciences and a background as a scientist, laboratory supervisor, and, teacher/instructor for herbalism and medicinal plant classes for a variety of organizations.
Not surprisingly, it is her profound understanding of the medicinal plant field that makes her so perfect for both jobs.  Specifically, botanical analysis and identity, skill educating on medicinal plants and natural healing, and her experience in conducting biological and chemical research, complete the foundation for a comprehensive approach.  It's easy to see how Erin is the ideal person to focus on providing excellent client care, as well as the complex details of accurate communication, documentation and herbal compounding – all prerequisites for successful client relationships and outcomes.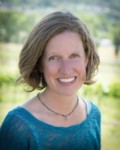 Amey Broeker
Amey Broeker is our clinic Office Manager, an apt position given her belief that a healing clinical environment requires sensitivity, gracious service, clear communication, confidentiality, collaboration, and flawless functionality at all times. Amey's diverse and impressive 25-plus years of management experience in manufacturing, retail, and distribution more than qualifies her to carry out that vision.   
With experience in developing policies, hiring, inventory management, merchandising, procurement, compliance and more, we've come to count on Amey as observer, listener, communicator, and natural "problem-solver" to ensure the smooth running of the clinic for clients, patients, and staff alike.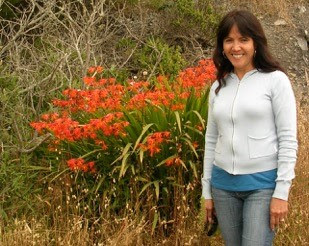 In Loving Memory of Zeny Yance 
Zeny Yance passed away January 26, 2016 at Rogue Regional Medical Center in Medford, OR at the age of 60. Zeny worked at the Mederi Centre for Natural Healing for more than 20 years, and was devoted to a life of service helping others. She was a great friend to many and always worked with a sense of pride and purpose. Zeny embodies the spirit that the Centre was founded on and her memory will live on with us forever.
Board & Staff